Another update in Electronic Arts' basketball series, this time featuring the teams and players from the 1992 NBA playoffs plus the East and West All-Stars.

Features unchanged from the previous games include detailed stats, instant replay, substitutions, free throw T-meter and signature moves, some of which are new.

Exclusive to the Genesis version is the ability to create your own All-Star teams and to call defensive plays.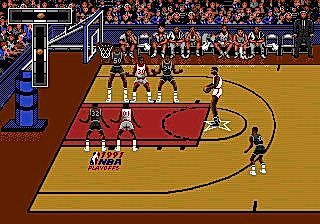 There are no other documents for this game