The sequel to EA Sports' basketball title Lakers versus Celtics and the NBA Playoffs. The core gameplay of the original is supplemented with a variety of new features, including:
All 16 1992 NBA Playoff teams (up from 8 in Lakers vs. Celtics) plus the East and West All-Star Teams, plus courts with official team logos/colors. The rosters are based on the 1990/1991 season.
Player game stats updated while the game is in progress.
An Instant Replay mode.
New "signature moves" for star players.
Improved defense and passing controls and a foul shooting meter.
Multiplayer options include cooperative and head-to-head modes.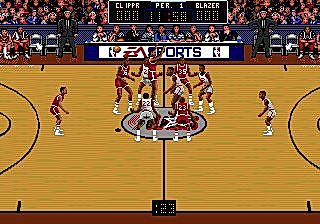 There are no other documents for this game