Planet Jura is a green and beautiful place where dinosaurs have lived for longer than anyone can remember. One day, however, a giant black ship appears in the sky, and aliens come down to the surface and start attacking the dinosaurs. Feeling their suffering, the dinosaurs' creator, The Egg, awakens. To protect their race and their planet, the dinosaurs must fight the invading aliens, and force them to leave Planet Jura.

Dyna Brothers 2 is a real-time strategy game comparable to Populous, and the sequel to Dyna Brothers. The player controls their small army of dinosaurs against the invading enemy alien army. There are six types of units compared to the original game's five, each of which has different skills and proficiencies. The player can order their dinosaurs to move or attack, and can also hatch new dinosaurs from The Egg. There are also environmental commands like earthquakes and lightning strikes.

Like the original game, there is a full scenario mode included. New to this sequel, however, are a practice mode, a free battle mode, and a two-player mode where the second player takes control of the alien invaders.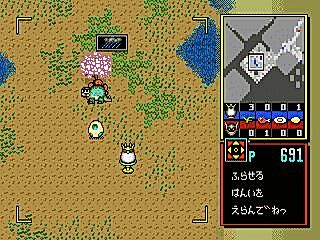 There are no other documents for this game