ESPN Speed World is a generic racing game that is made to resemble NASCAR. The player is given a stock car and can tune the car from the angle of the spoiler, to the setting of the shocks, and up to the pressure of the tires.

There are three different types of speedways to race on: Super Speedway, Short Track and Road Courses with 5 different tracks for each to choose from. Players can choose to race against the computer that has all 23 other stock cars on the track at once or play head-to-head on a split screen against a friend.

It also featured realistic driving physics. While it didn't have a NASCAR license, it did have ESPN which broadcasted the races and had NASCAR analyst, Dr. Jerry Punch, who lent his voice to the game for the color commentary.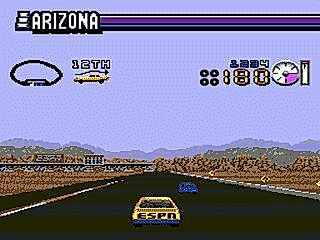 There are no other documents for this game