NBA Action '94 is one of the many basketball games released for the Genesis. It includes the 1993-1994 rosters with all 27 teams and has many of the NBA stars at the time including Chris Webber when he began for the Golden State Warriors.

You can play with up to five players all on the same team using the multi-tap adapter. You can play either 20, 40 or the complete 82 games and play your way into the postseason.

The game keeps track of all the win/loss records and stats, even lets you play the role as coach as well as play in the game, however it only has three offensive plays.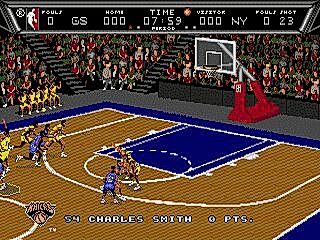 There are no other documents for this game