Tarō Yamada is an average young man who lives in the suburbs with his parents, until one day a strange package containing a superhero costume is delivered to his house by mistake. He puts the costume on to entertain some guests, but soon discovers that it really does give him superpowers when he accidentally sends his father flying through a wall.

The suit turns out to be the Rent A Hero Combat Armor, which is designed to allow anyone to become a hero! He's allowed to keep it, but there's just one catch: He has to pay the rental fees. Of course SECA, the company that makes the armor, also provides jobs to their renters, and they pay well if you're good enough.

Rent A Hero is an action RPG where the player must make a living as a part-time hero by taking odd jobs. While these jobs start simple, such as delivering items and running errands, they eventually involve taking on gangs, corrupt businesses, and a city-wide conspiracy.

The player explores Aero City like a traditional top-down RPG, filled with shops, houses, and people to talk to. However, battles take place as side-view action sequences. When the player has the Combat Armor equipped, its power drains until eventually it is disabled, but it can be recharged by purchasing fresh batteries from a convenience store.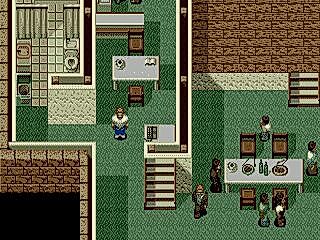 There are no other documents for this game